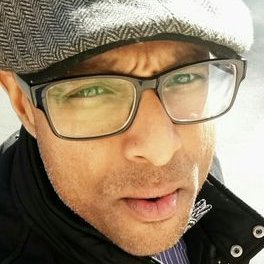 Robert Stark talks to Shankar Singam about the California independence movement. Shankar is executive director of Independent California and is also an author, graphic artist, and musician.
Topics:
How Shankar started identifying as a Californian rather than American, and how that's the first step to independence
Why Independence?
The Calexit movement groups including Shankar's Independent California, Yes California, California Freedom Coalition, and the California National Party
How the United States is stunting California's growth, including loss of tax revenue
Shankar's upcoming petition, proposing a commission on the potential economic benefits to independence
The legal and constitutional process to independence
How the Calexit movement is much more than a reaction to Trump
The ineptitude of the Democratic establishment, both nationally and in California
Alternative political models including a multi-party parliamentary system and local autonomy
Economic policies including public banking
Shankar's appearance on Tucker Carlson and the context of his comment on the middle class exodus
Shankar's rebuttal to California's detractors (ex. worst income inequality)
Foreign models for California to emulate (Canada, Australia, UK, France, and Singapore)
Click Here to download!
Checkout Robert Stark's Facebook page, Twitter, Instagram, and Stark Truth TV