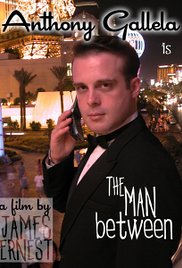 Robert Stark and co-host Pilleater talk to Game Designer James Ernest. He is the owner and founder of Cheapass Games
Topics:
James's background as a professional juggler
How James got started with game design, his start start with MAGIC: THE GATHERING, and starting Cheapass Games
Self Publishing as a basis for game design
Kickstarter fundraising for games
How the narrative is more important and challenging than the mechanisms
Casino games
Games based on novels
The game UNEXPLODED COW
The game FISH COOK
The game KILL DOCTOR LUCKY inspired by Victorian Murder Mysteries
The game BEFORE I KILL YOU, MISTER SPY which was originally "Before I kill you Mister Bond"
The game GIVE ME THE BRAIN and the sequel LORD OF THE FRIES
The game PENNYWISE
The game FALLING
The most recent game TAK
Pulp games like American Idol CCG, Looney Tunes CCG, LandyLand, and Sailor Moon Crystal Dice Challenge
The adult themed game XXXenophile
The artist Phil Foglio who James collaborates with on games
James' comedy film The Man Between
Click Here to download!
This show is brought to you by Robert Stark's Paintings!