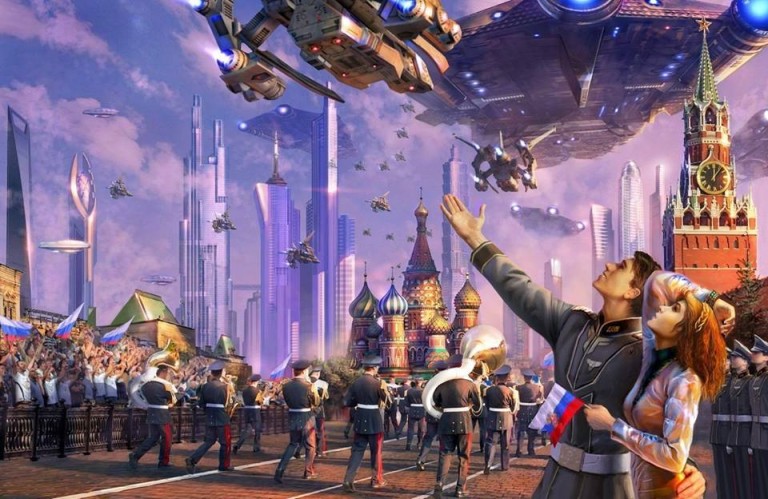 Robert Stark and co-host Pilleater talk to Anatoly Karlin. He blogs at The Unz Review
Topics:
Anatoly's Predictions for 2017
Anatoly's 2016 Prediction Calibration Results
Anatoly's return to Russia, and his article Go Back to Russia about his detractors who accused him of defending a totalitarian regime while living in the comfort of the West
How Anatoly's objective is to provide a balanced and accurate portrayal of Russia
Anatoly's observations on how Moscow and Russia have changed since he was last there a decade ago
Anatoly's observation that Moscow has become more civil, but also more diverse, despite still be around 90% Russian
Russia's Demographics, a rise in the Russian birth rate, and Russia's Muslim population
Anatoly's interview with Zvezda TV about Trump and the relationship between the US and Russia
How Russians have a more positive view of the US than of the EU(latest Levada poll at: 60%), and generally hold a more positive view of Trump than the rest of the world
Anatoly's prediction that the Alt Right acrimoniously splits into Trumpists and anti-Trumpists, a prediction that dates back to to May 2016
The fascinating Putin/Trump parallel, how Putin's Solovyev/Starikov are Trump's Milo/Cernovich, while the ethnats have at best a "mixed" relationship with them
Anatoly's point that an American Nationalist can get a long better with Russia than an American Globalist, and how the main battle in the future will be between Nationalism and Globalism
How Trump has divided the Neocons
Anatoly's prediction a year ago that Assad will stay in power in Syria, and his predictions about wars in the future
The short term decline in migrant arrivals by sea into Europe, Islamisation, and the long term effects of migration, including a European exodus out of Europe
Anatoly's London Impressions, the Minority status of the British in London, the recent building boom, and 60's futurist architecture including Centre Point and the BT Tower
The Transit systems of Moscow's Metro and London's Underground
The FIRE economy, the effects of the financial sector on the economy, and how the FIRE sector takes away cognitive capital from more productive endeavours
Dating patterns, the K/R Selection theory, and Pilleater's comment on Roger Devlin's speech on Sexual Competition

Click Here to download!
Check out Robert Stark's Paintings!